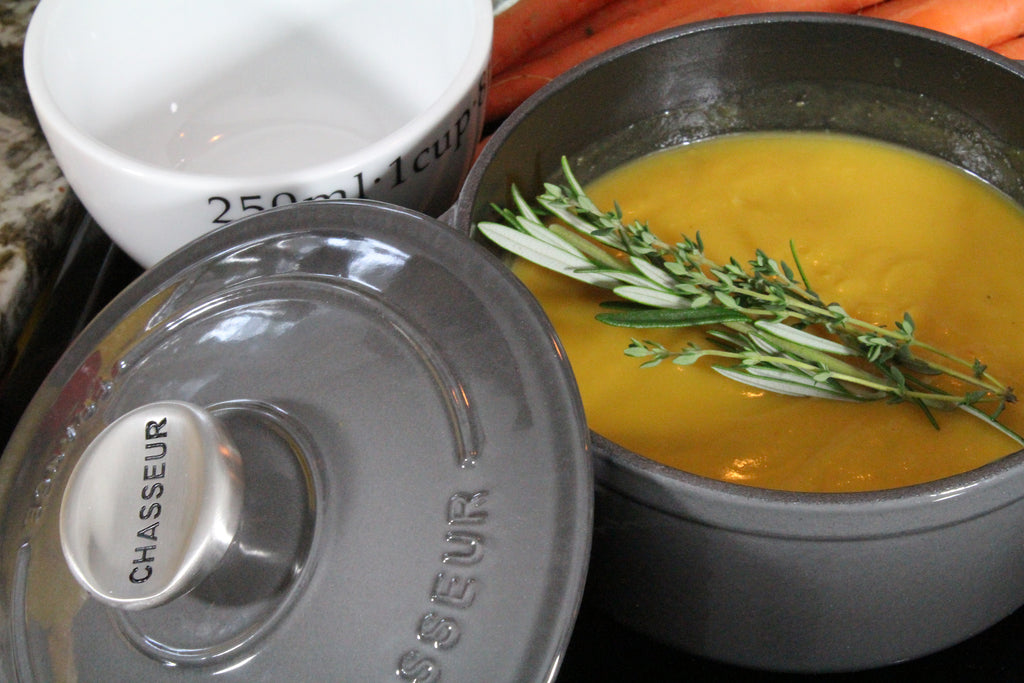 Chasseur French Enameled Cast Iron 1-quart Round Dutch Oven, Caviar Grey
Made in France, our 1-quart Chasseur Dutch ovens are perfect for simmering a Demi-Glace sauce, sautéing, steaming and cooking side dishes and baking delish desserts. Cast Iron is valued for evenly distributing and retaining heat epitomizing the taste, fragrance and appeal of delicious homemade French cuisine.  Attractive enough for your oven to table serving, the ultimate covered serving pan. Thecast iron lid seals in flavors and taste and is topped with an elegant stainless-steel knob. Premium quality, double enameled cast iron and the ease with which it can be cleaned make Chasseur enameled cast iron the best choice for cookware.
Dishwasher safe but handwashing recommended.