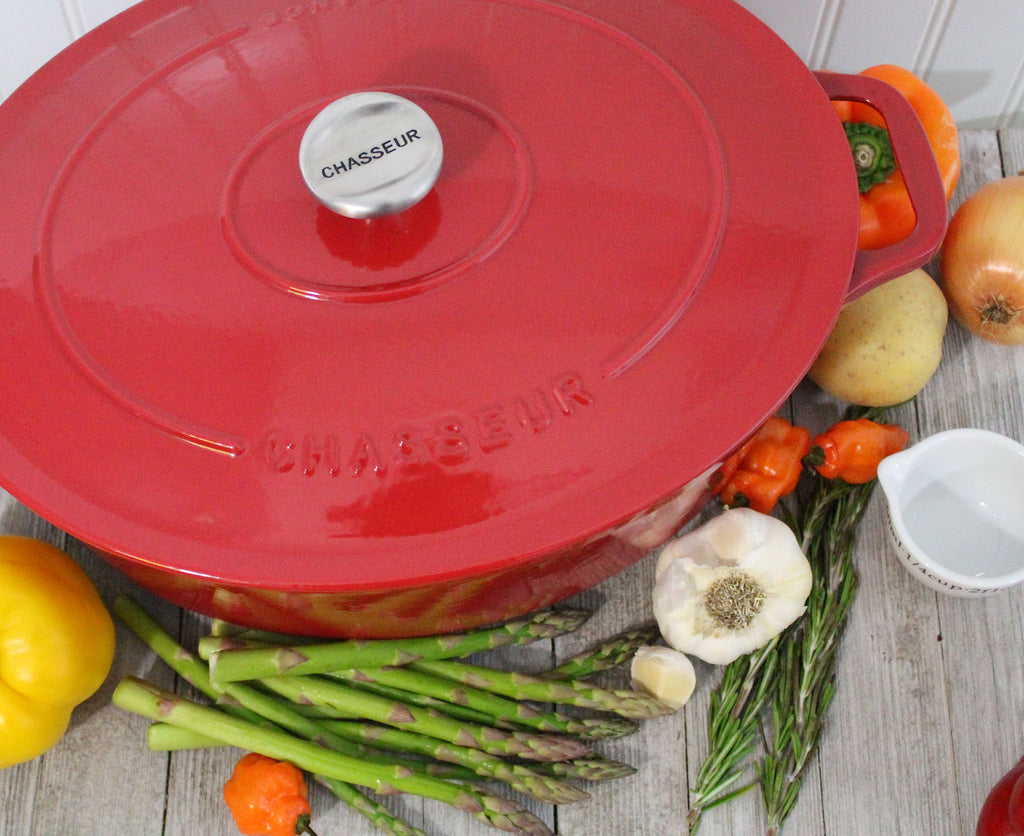 Chasseur 7.25-quart Red French Enameled Cast Iron Oval Dutch Oven (CI-3733)
Enameled cast iron cookware is valued for its versatility on all cooking surfaces (flame, oven, induction, electric, etc.) and its even heating properties and exceptional browning capability as well as the ease with which it can be cleaned make Chasseur enameled cast iron the best choice for cookware. Each Dutch Oven comes with a heavy cast iron lid and handles and elegant stainless steel knobs safe to 450 degrees. Chasseur cast iron has a unique ability to evenly maintain its temperature during cooking. Hand-washing is suggested with hot water and soap but is also dishwasher safe.
Chasseur products have been individually sand cast, then enameled twice, this seals the edges and protects better against corrosion while the final layer adds unmatched curability and vibrant color.