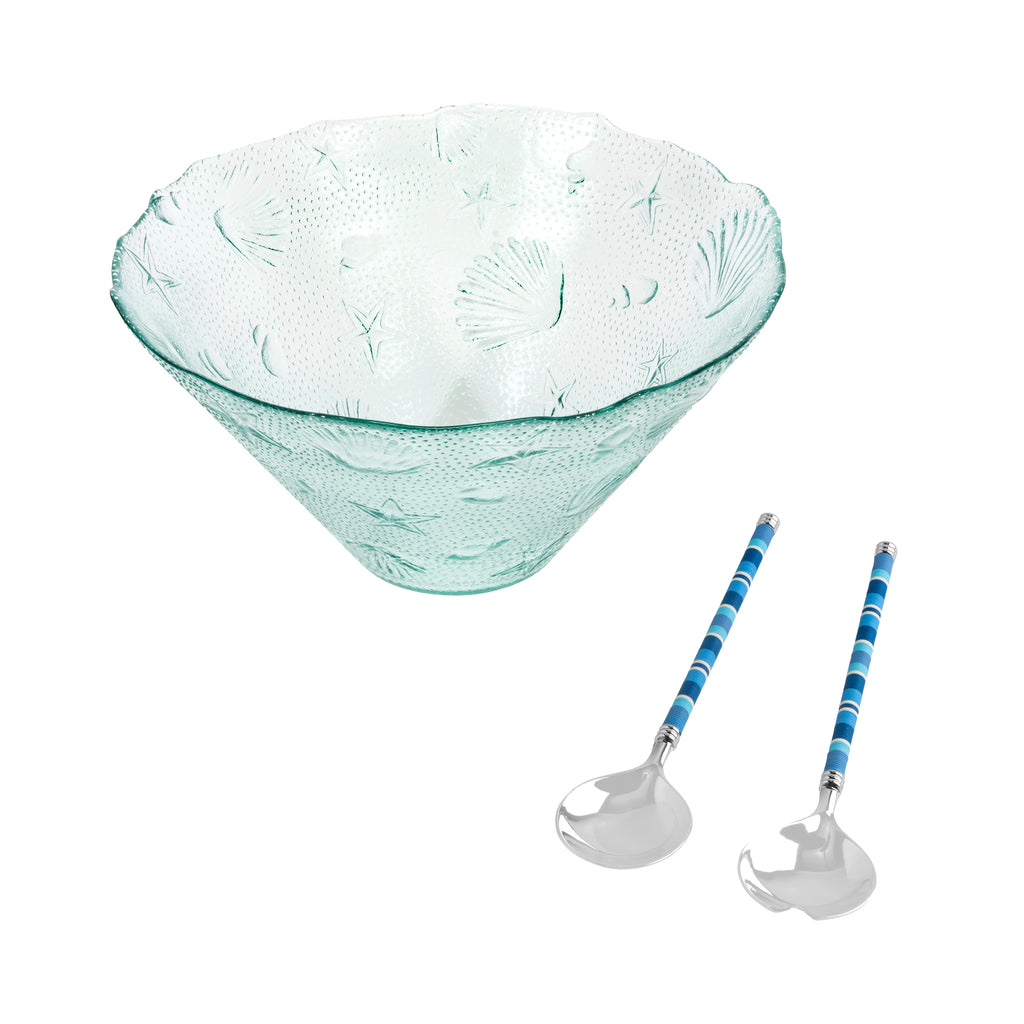 French Home Jubilee "Shades of Denim" Salad Servers and Coastal Salad Bowl
French Home's Jubilee tableware collection, made in South Africa, takes inspiration from the Zulu word Jabulani, meaning to rejoice or celebrate. Jubilee tableware is a celebration of the rich art of beading and weaving of the Zulu people. This handicraft has evolved into creating innovative high quality stainless-steel salad servers that are artistically hand decorated with beautifully colored art wire.

A large portion of the profits from a Jubilee collection purchase goes back to the community of crafters who produce these products. This community is supported and empowered to become part of the global marketplace by Zulu women who use their cultural art heritage to craft this tableware collection at home, while looking after their families and earning an income.

The handles of these stunning salad servers feature fresh, crisp, and cool shades of blue denim, bringing a vibrant energy to any table. This set comes paired with a gorgeous, recycled glass serving bowl decorated with a pattern of seashells and starfish inspired by coastal living.