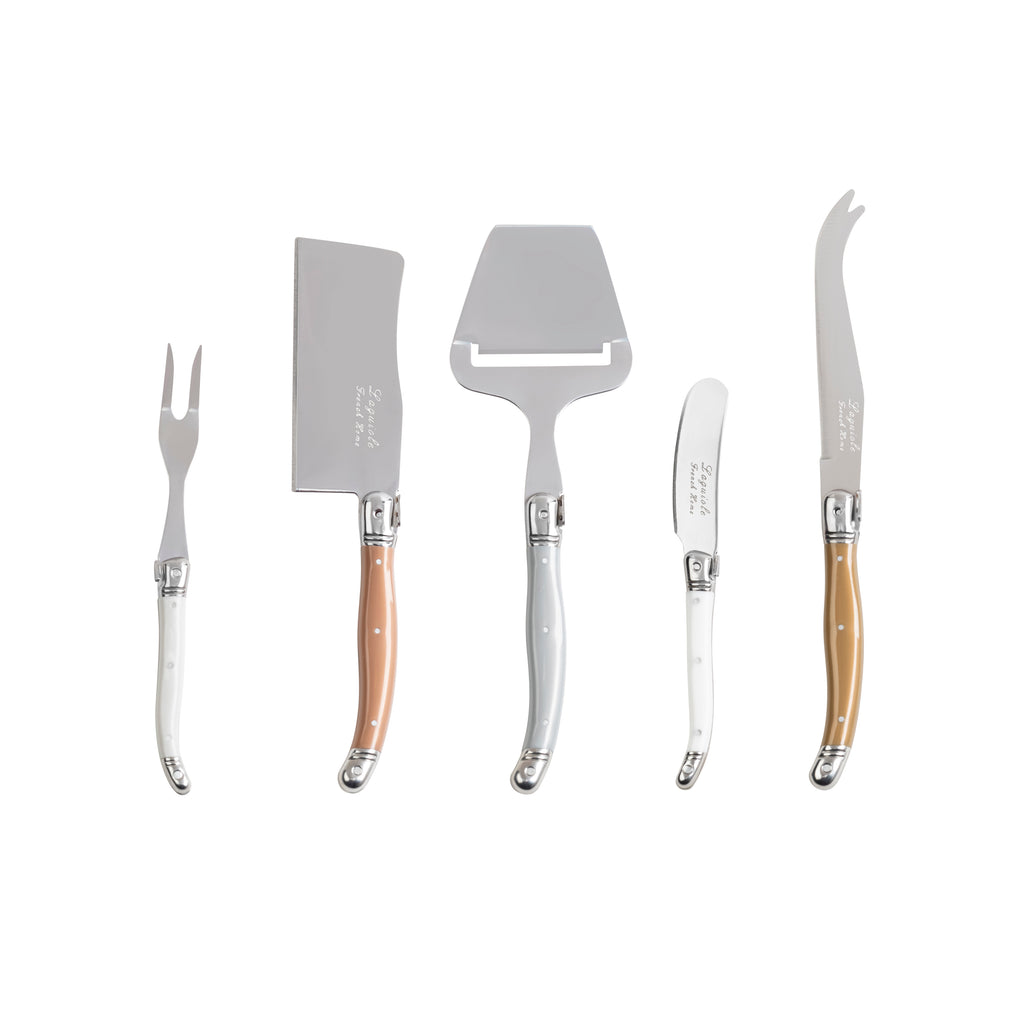 French Home Laguiole 5 Piece Cheese Knife, Fork and Slicer Set, Mixed Metals
French Home's 5-piece cheese knife set is ideal for enjoying a variety of your favorite cheeses from creamy Chèvre to salty Parmigiano-Reggiano, and buttery Manchego. The set includes a fully tanged 8.5" cleaver, 8.5" planer, 9" fork tipped spear, 6" spreader and a 7" cheese fork.
French Home's Laguiole design features the iconic three rivet curved handle with a bee emblem on its bolster. Laguiole is a town in France where this style originated in the 1820's. The bee is a symbol of Napoleon and the French monarchy. These cheese knives are comfortable to hold and perfectly balanced. The stunning handles in shades of gold, silver, and bronze bring an effortless sophistication and vibrancy to charcuterie and cheese boards. The elegant and convenient natural wood tray is perfect for storage and gift giving.