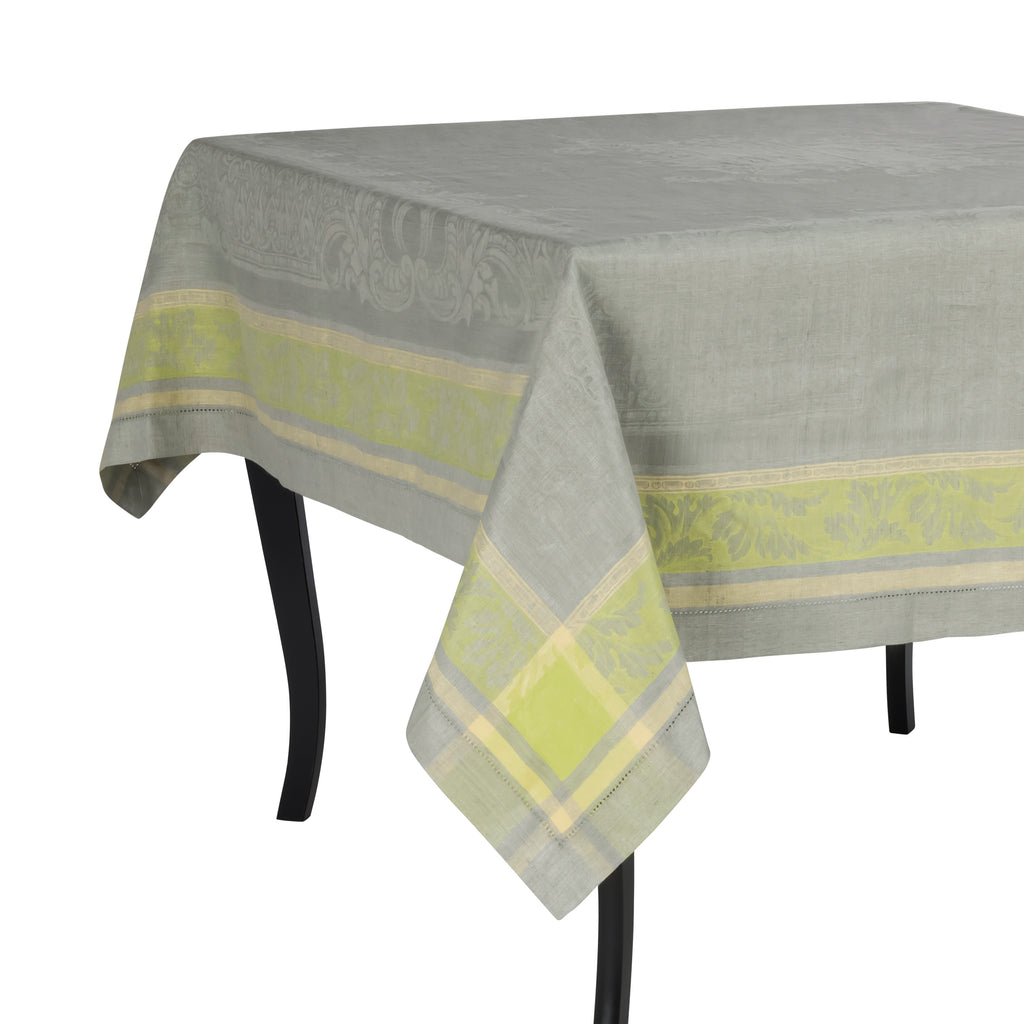 French Home Linen 71" x 71" Arboretum Tablecloth - Grey and Chartreuse
Enhance your dining room décor with French Home's luxurious 71'' x 71'' Arboretum 100% woven linen tablecloths made in Portugal. The sophisticated and elegant floral and leaf design bordering the outline of the tablecloth and highlighted in chartreuse and grey, is spectacularly showcased by the woven jacquard fabric and is the ideal finishing touch for a beautiful table setting. When taken care of properly, these high-quality linen tablecloths can provide a lifetime of use.

Steaming or ironing is required for peak smoothness and crispness after cleaning either in your washing machine or professionally.

Ideal for square tables ranging from 36''-60''.